Cateye HL-EL470RC Volt 700
The Volt700 is a USB rechargeable headlight with 700 lumen output and quick-change, large capacity 3100mAH Li-ion battery.
The 700 lumen Volt700 features five modes: Dynamic, Normal, All-Night, Hyper-Constant and Flashing. The large capacity 3100mAH Li-ion cartridge battery that can be charged via micro USB. The battery is compatible with the Volt300 and Volt50, making it a smart addition to the Volt light series. The Volt700. Super compact. Super bright.
*Design and specifications are subject to change without notice.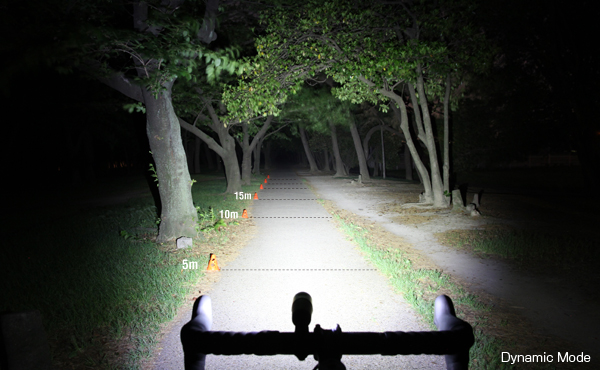 Dimension:
31.2 x 116.0 x 43.2 mm
Weight:
140 grams (light unit and battery)
Light source:
High intensity white LED X1
Run time: 
Dynamic mode                       700 lumens:   2hrs
Normal mode                          300 lumens:3.5hrs
All-Night mode                       100 lumens: 10hrs
Hyper Constant mode   800/100 lumens:   7hrs
Flashing mode                        100 lumens: 50hrs 
Battery: 
Li-ion rechargeable battery (3.6V-3100mAh)  
Recharge time:
approx 5-11hrs (5hr fast recharge using 1A or higher USB charging adaptor, or using USB3.0)
Recharge/discharge number of times:
about 300 times(until the rated capacity drops to 60%)
Other: 
Built-in fast recharging circuit. Low battery indicator. Lighting mode memory function. Helmet mount (optional)
| | |
| --- | --- |
| ※ | Design and specifications are subject to change without notice. |
---
We Also Recommend
---